It's New Year's Eve once again and as usual, I'm reflecting on 2006 and its ups and downs. Overall, I'm happy with my achievements, and even the not-so-good parts have taught me a few things, so I guess they served a purpose too.

So, a quick review of the highlights and lowlights of my year:

January 1st saw me start my online training program with Michael Tabban. This turned out to be a GREAT move for me, since I achieved more in terms of fat loss and muscle gain than ever before.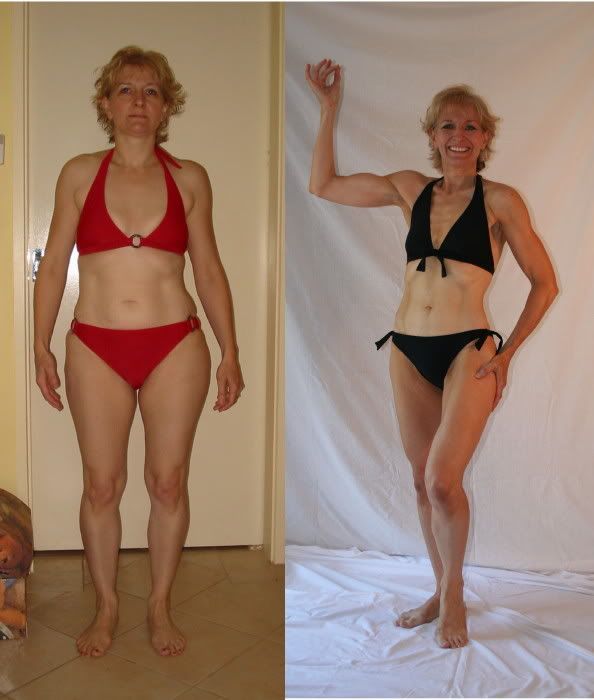 I also got my own personal training business really up and running. Although I'd had a few one on one clients in 2005, January was when I pulled all the business stuff together properly and really gave it 100%.
Seems Blogger doesn't like my logo's custom colour....it's turned out a weird limey green, instead of my pretty turquoise.
In April, I got to attend Jen Hendershott's Phat Camp for the second time, and had a ball!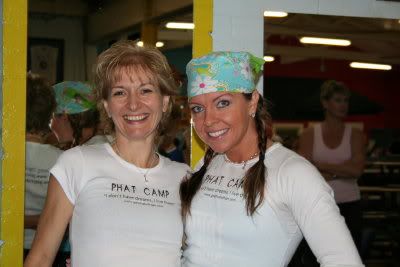 I also got to hang out with Sara for a few days, and we had bucketloads of fun...and shopping....and coffee....and dessert. And we worked out a bit too.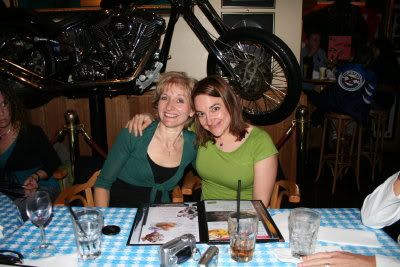 April was also my first ever Filex convention - I'd been to the Australian Fitness Expo in Sydney twice before, but this was my first trip as a fitness industry delegate, and it was GREAT.
June was a bit of a bummer, since I spent most of it incapacitated following a hysterectomy. A month out of the gym was torture!! But I was sane and sensible and eased back into training, taking 2 months to get back to my normal program and usual weights.
October saw me take a deep breath and cut my office hours from full time to only 3 days a week, so I could concentrate on my booming business. Since then, I've got even busier....which is great....but (there's always a but) it's meant that I have almost no time for myself, or my poor family. That's something I need to work on in 2007. My problem is, I really, REALLY hate saying no to people. I always want to help everyone who contacts me, but there are only 24 hours in a day and I need a few of those for myself. I may have to do a little expansion, and take on some PTs as contractors to help out. Of course, being the control freak that I am, that poses problems....
Overall, it's been a really good year - the kids are happy and healthy, and in spite of some minor nagging injuries, so are Bike Boy and I. Number One Son has survived his first year of driving unscathed - well, apart from a scare when he hit a roo a few weeks ago - and he's all enrolled for uni next year. The other two did well at school, and generally give us no trouble - what more can a parent ask for?
Now I just have to figure out my goals for next year (well, I have a few hours left!) and I'm all set. Roll on, 2007!!