I tried to upload this pic yesterday, but Blogger didn't want to play nice.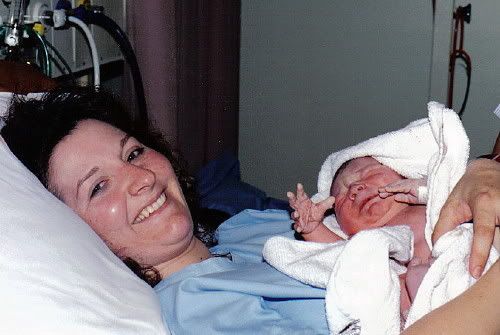 So...note how FABULOUS I look at approximately 8:15pm on my birthday in 1992. Let's see..... blotchy red face - check. Mad hair - check. Puffy, fluidy face and hands - check. Oh-so-flattering backless hospital gown - check. Utterly gorgeous baby boy in my arms - check!

Man, how did that tiny little thing get to be as tall as me?