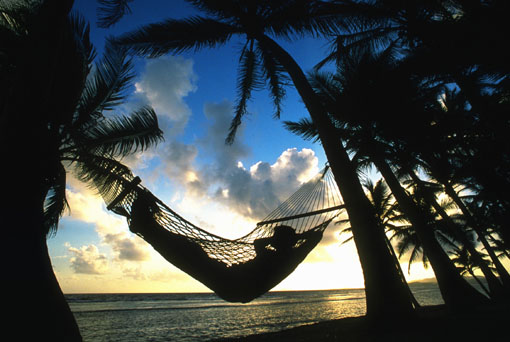 Ah, holidays! I'm really loving having TIME to do things..... or do nothing, if that's what I feel like. It's especially great to have plenty of time for training, and not have to jam it in before/between other commitments.


And it's extra-nice to have time for a walk in the evening, instead of being in a mad rush to get everything done because I have to be in bed by a decent hour so I can get up at the crack of dawn to fit my training in.
********
Bike Boy has kicked off his New Year training early, deciding to give
Afterburn
a go. He was a bit worried that our equipment wouldn't be heavy enough for him, but after doing the first workout yesterday, he's decided that it's quite adequate, thanks. Yeah, those high-rep supersets are pure evil.
********
I was dithering over whether to order
The New Rules of Lifting for Women
, but after reading
Skwigg's review
, then
LizN's post
yesterday, I've decided I just
have
to have it. I can't resist a good fitness book.
If anyone's considering getting it, Amazon works out much cheaper than the Aussie recommended retail price. I ordered an extra book that I've been meaning to buy for ages, and even with Amazon's criminal shipping charges added on, the total works out cheaper than if I'd bought just the one book from a shop here.
We get SO ripped off on books! Grr.....it makes me mad......