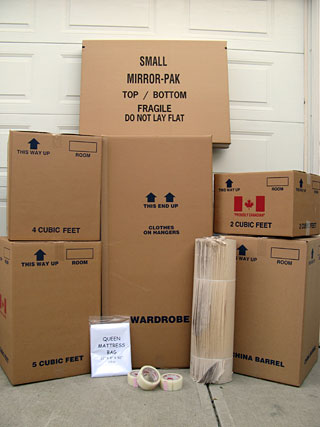 We've been in our new house for almost three weeks now, and we're ALMOST completely unpacked and pretty well organised. Moving house always results in a weird mixture of losing stuff and finding stuff, and I have now rediscovered:

- Some jewellery I hadn't seen in a long time. Nothing expensive - hell, it's not even REAL, but still...there are some pieces I like to wear. And now I can. Except that one favourite necklace that's been missing since about May 2007. Grr.

- My chicken fillets. Great. Yeah, I could reeeeally have used those in September-October. Right now, I have plenty of real padding, so they're relegated to the back of a drawer.

- All my photo albums. Uh-oh. A word of advice: Never unpack the box(es) containing your photo albums till you've done everything else. You can lose an entire DAY. Bike Boy was rolling his eyes after about the 17th time I called "Quick! Come and look at THIS!" Aww, but my babies were so CUTE. And Gawd, I was so ...uh.... FAT. And ooh - look at my dark-hair. Sometimes I forget I'm not actually a blonde.

- A big stash of paper plates and disposable cutlery. And another. Oh, and look: more over here. I've calculated that we won't need to buy barbecue or picnic stuff for about - ohhh, forever.

I still have to tackle the piles of stuff in my yet-to-be-fitted-out studio. I'll get to that. One thing at a time....