We're at Melbourne airport, our flight's delayed at least two hours, the flood situation in Bangkok is getting worse by the minute, but I have my happy face firmly in place anyway. Whoever said: There's no such thing as a free lunch obviously wasn't a member of the Qantas Club. Free lunch, free coffee and tea, free cakes, free cheese and crackers, free fruit, free booze, free wifi....

Our flight is delayed due to bad weather in Bangkok, but do we care? Nup. Our holiday started the moment we got through passport control. Whatever happens now is just part of the adventure. So because I have plenty of time to spare, I give you my Tracy Kerrigan-style holiday pictorial (Beef Wellington? What's that, love?):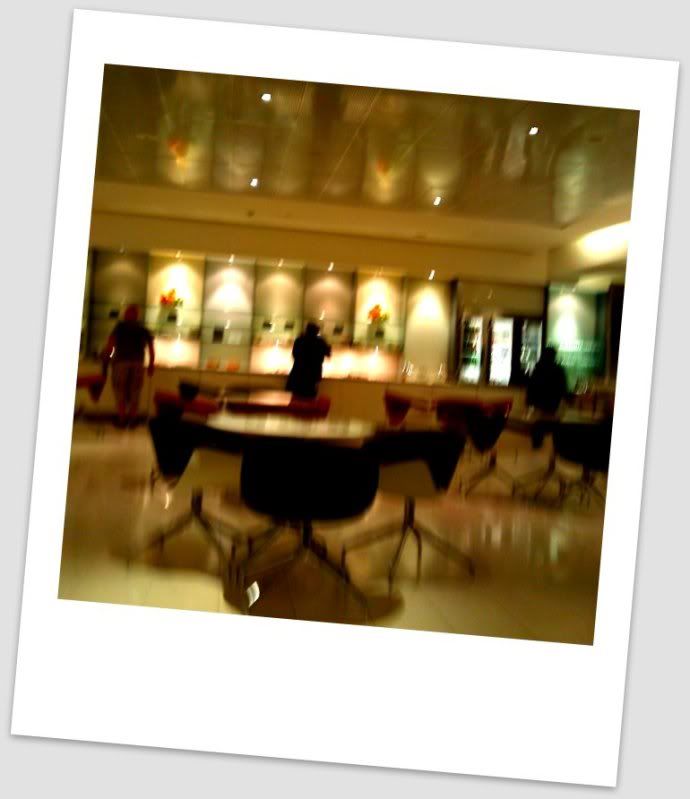 Yes, I know it's out of focus. Phones + bad eyesight are not a good combination, OK?
Cheers, Big Ears!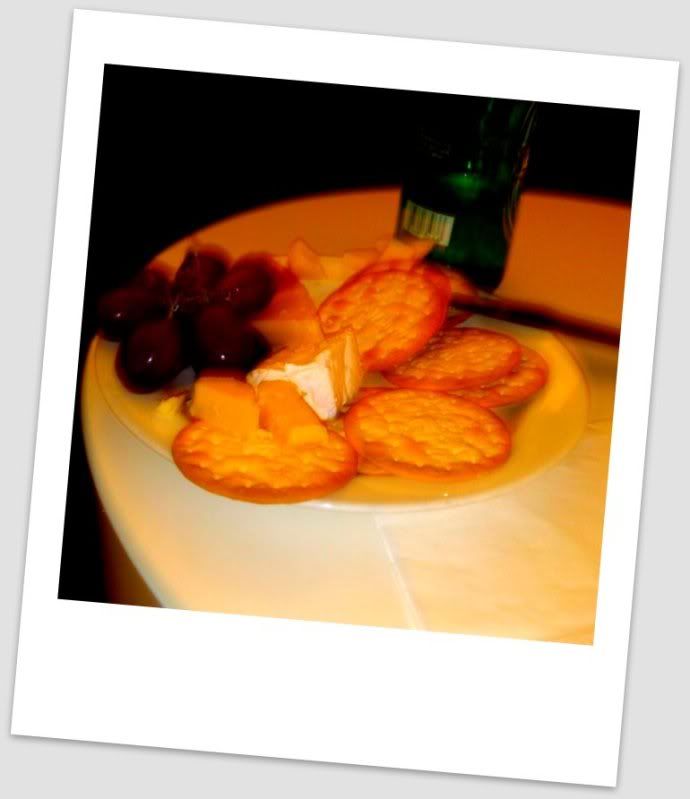 A little after-lunch snack
You know you're somewhere posh when the toilet paper's folded all pointy.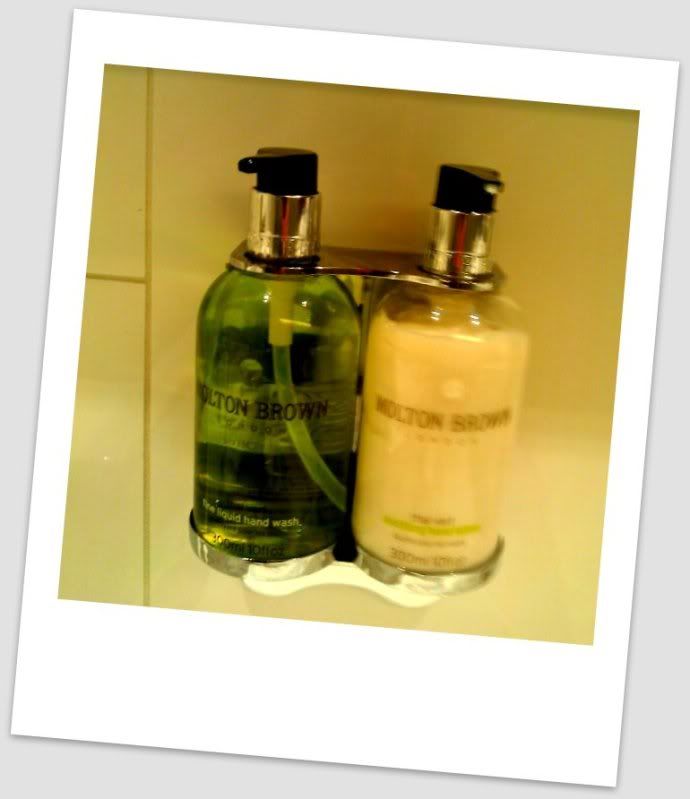 Fancy hand wash and lotion
Even the paper hand towels are fancy. I'm a bit disappointed there's no lackey to hand them to you though.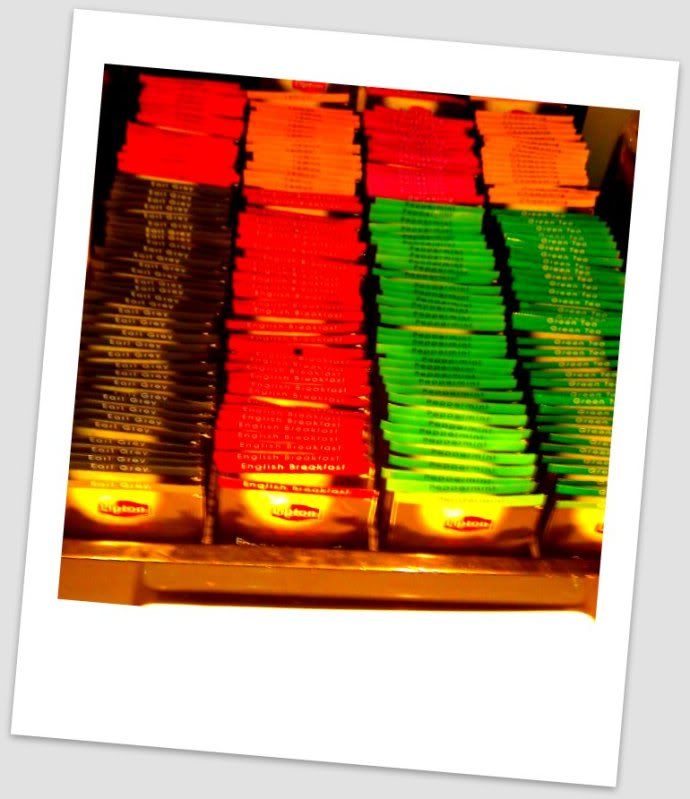 Specially for Liz: All kinds of tea!
If we ever actually get to Thailand, I may have some slightly more interesting things to show you. Bike Boy
is
making noises about
doing the Funky Gibbon
in Pattaya. Me and heights don't mix so well, but we'll see...
Right. Back to the bar for me! Or maybe a nap on that nice leather couch over there...